Excerpt from tinyhouselivinginnz.com
Forget plastic free July, you don't need a specific month, day, or time to start making change. You can simply decide in one moment and action change in the next! Any change is positive too, whether you want to make a small but conscious effort to bring reusable bags to the supermarket or to the extreme of not touching a piece of plastic. Let's just start off by saying we aren't perfect zero waste people, but we are on a journey to making positive changes! 

Before living in a Tiny House Jake and I had a certain level of eco-consciousness, since he works for an organic mattress and furniture, and I run an eco-friendly craft small business on the side.
However, since living in a Tiny House, it has made us much more environmentally aware, and by default we are leaving a smaller environmental footprint. We create our own power using Solar Panels, and a small wind turbine (see Tiny House Solar Packages for more details), collect some of our own water (we aren't fully self sufficient here yet), we compost food scraps, take recycling to Jakes work or the recycling centre, and we have a composting toilet. 
Instantly by being off-grid we were much friendlier, the resources used to create our home was much less than a standard home as well, and also less waste. We are still not the perfect eco pair, but we are making choices into creating less waste.

These are some recent products we have chosen and received to help us along on our journey to less waste:
REUSEABLE FOOD WRAPS - GLAD WRAP ALTERNATIVE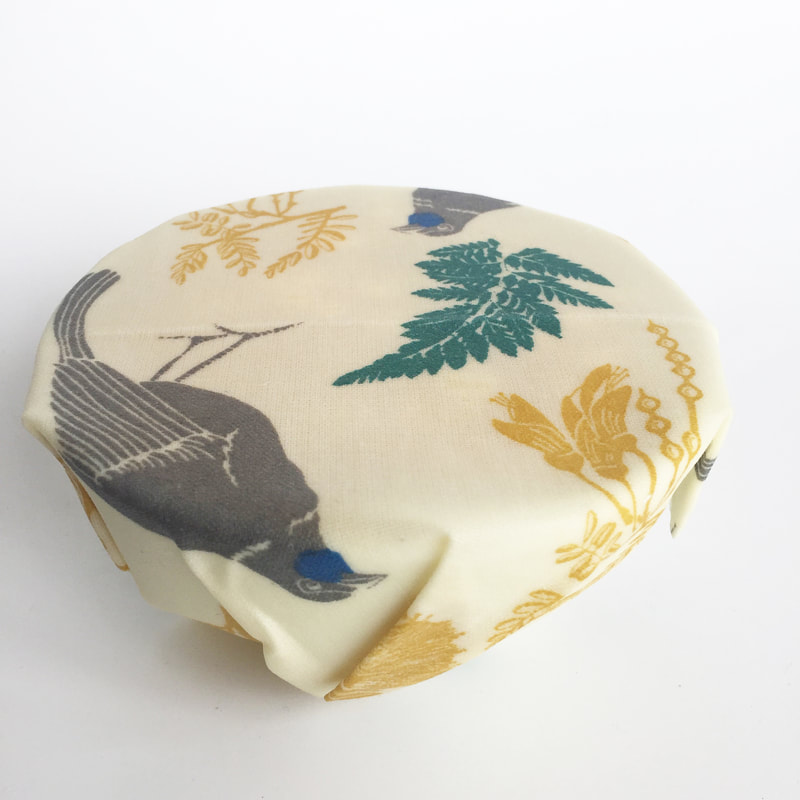 These reusable food wraps are made from beeswax covered fabric, and can be used to replace what you would usually use glad wrap for such as wrapping sandwiches, covering bowls in the fridge, or even wrapping up some snacks!
Honeywrap was the brain child of three friends and eco conscious Mums named Tara, Jo and Amy. They handmake each of the products themselves, and their latest range includes custom designed fabric! See full range

 

here!

 


Just like the last two small business, these honeywraps arrived in ecofriendly packaging that I just popped into the compost bin.